We are thrilled to be partnering up with experts from STYLE Canada to bring lifestyle articles and tips to inspire you to live fully. We're kicking this series off with a post by Melaina Gasbarrino. A certified reiki practitioner and yoga teacher, she shares her tips for a more mindful daily life below!
Leaping into the coziest season of all, it's normal to feel a little out of sorts and to need time to adjust to this new reality. Social distancing is now part of our lifestyle, kids have gone back at school, and it's more common to work from home than it has been in nearly half a year. Luckily, when you consciously make an effort to change for the better, your daily life becomes a little less stressful. Your mind is at ease when you know you're taking all the precautions to keep you and your loved ones safe.
What is mindful living?
Mindful or conscious living means to be aware of your body, mind and emotions on all levels. One example could be making sure you take a breath before you say something you don't really mean. Mindful living really doesn't have to be complicated – it's a simple practice that encourages you to honor yourself in everything you do. As we head towards the colder months and the holiday period, paying attention to and taking care of your body, mind and emotions is particularly important.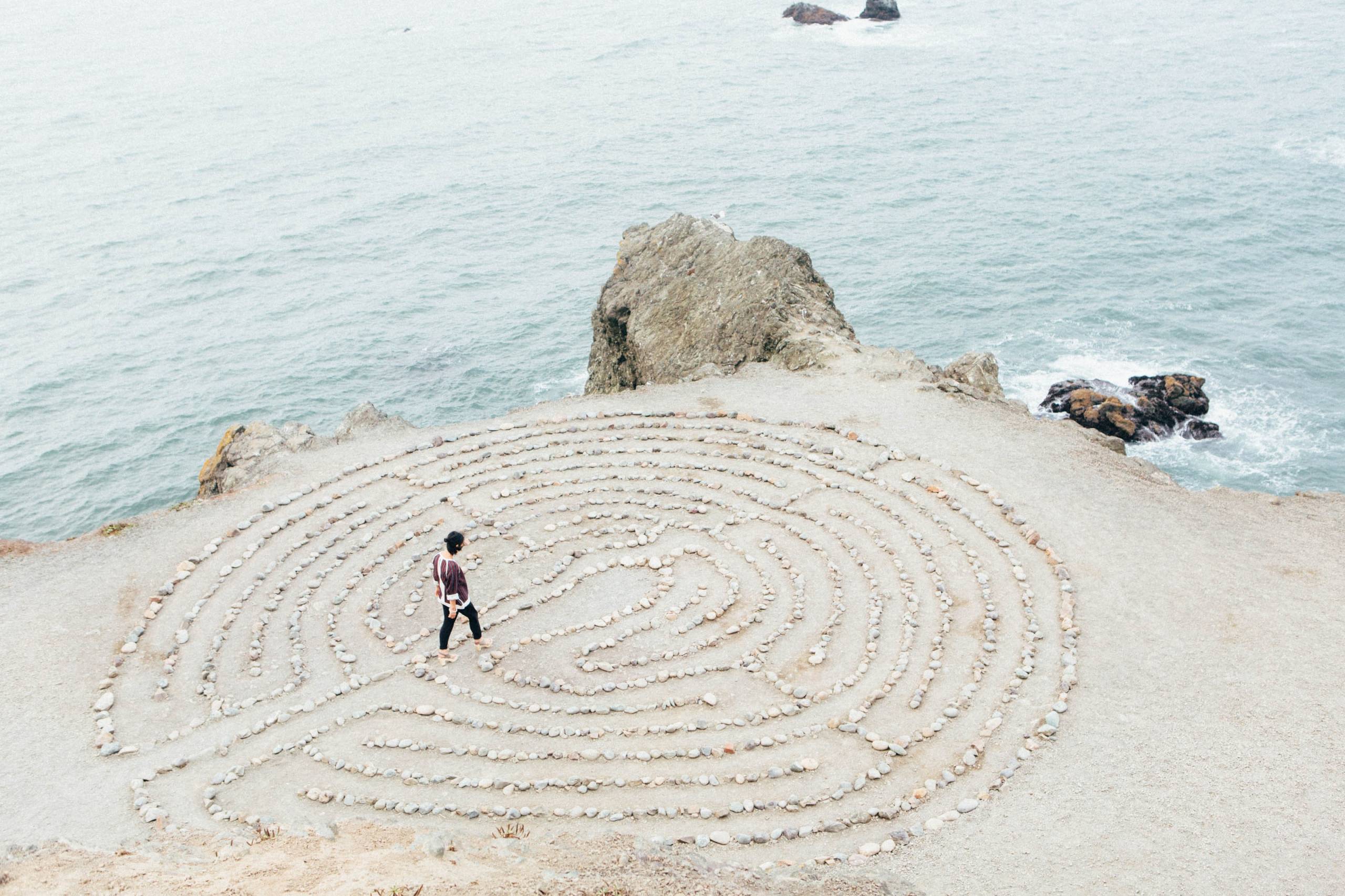 If you're finding it hard to adjust to our new reality, try adding one (or more) of the following practices into your daily routine.
1. Meditate
People have been turning to meditation for stress relief for centuries. Studies show that meditation leads to decreased cell volume in the cerebral hemisphere (the emotional centre of our brains). Meditating helps you relax your stress and fear centers, calm your mind and enter a new state of mindfulness.
Try this short meditation when tensions are high. Discover more rituals recommended by a meditation coach here.
2. Think before you speak
If someone says something that isn't sitting right with you, take 5 slow and steady breaths to drown out the anger you feel rising through you. Then, kindly respond from a place of love. Thinking before you speak enables you to give clarity to a situation. By speaking calmly, you allow the conversation to be more peaceful, even if you don't see eye-to-eye with someone.
3. Live in your alignment
Do you feel stuck in the present times? Find what moves you and inspires you. We're all born with a blueprint of our life, and when we live in alignment with our true selves, we feel more at ease, relaxed and centered. Try unblocking the limiting beliefs you may have, and write down what being in alignment means to you. You may feel called to change careers or to simply go with the flow. Once you've written down what this looks like for you, write down simple, actionable steps to rise to your highest self.
4. Express gratitude
Taking the time to share gratitude is a great way to relax into the present moment, release stress and open yourself up to deep change. Filling in a gratitude journal daily increases your self-awareness and places you in a more mindful, calm state. I recommend writing down 5 things you're grateful for each day, and keeping this practice going for 21 more. After 21 days, you'll start to see a shift in your mindset and will consciously seek the company of others who live grateful lives.
5. Learn to say 'No'
When you live in alignment with your truest self, your attitude shifts and you realize there are certain things you just don't want to do anymore. Learning how to say no enables you to consciously step into your power and means you only make time for the things that bring you joy. We can't always say no to working and living, obviously, but saying no to an activity that you're not enthusiastic about will open new and exciting opportunities.
Melaina Gasbarrino is a certified reiki practitioner and yoga teacher. She is the founder of SALT to TREE, a wellness and conservation company that integrates the practices of movement and healing to live WITH the Earth.